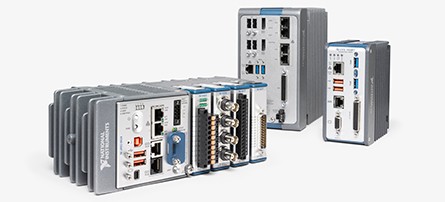 Packaged Controllers for Real-Time Systems
The CompactRIO and Industrial Controller are packaged controllers designed to help you create real-time, stand-alone applications. Both products feature a user-programmable FPGA that you can program using the LabVIEW FPGA Module.
Rugged and Industrial Options for Harsh Conditions
Packaged controllers include options that are intended for use in hazardous environments. The Industrial Controller is particularly recommended for use in extreme conditions.